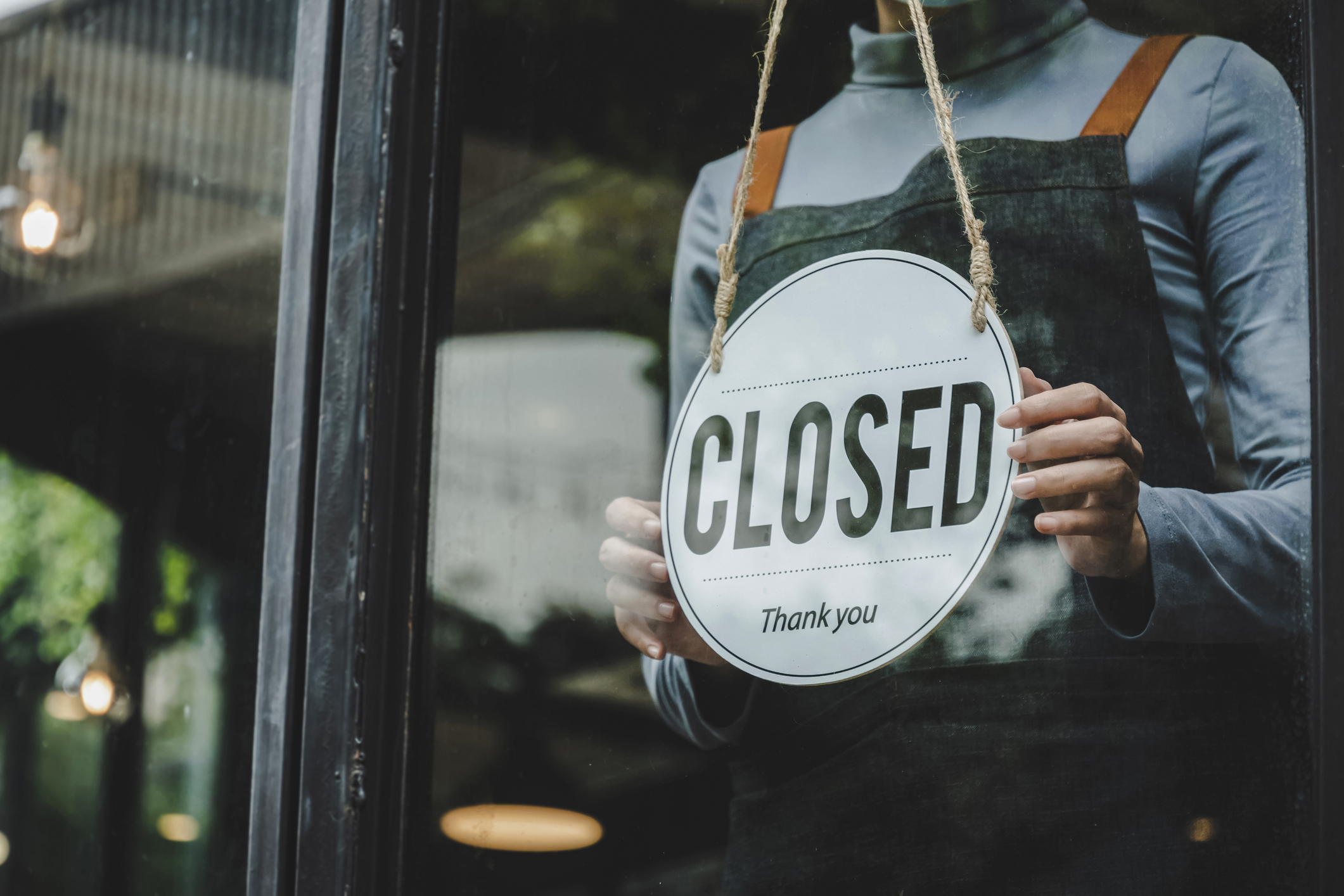 Business interruption insurance explained
Business interruption and liability acceptance
At the outset of your claim, it is essential that work is focused on establishing liability acceptance from your insurance company. A delay in getting liability accepted on a commercial loss can have dire consequences for any business' future as cash flow can be impacted for several months.
With Morgan Clark on your side, your specialist commercial Loss Assessor will ensure your claim is processed as quickly as possible, with everything in place ready for the moment liability is accepted.
Once liability has been accepted, your Loss Assessor will not only be working on your insurance claims for buildings, stock, machinery etc., they will also be preparing your claim for business interruption.
What is business interruption insurance?
Business interruption is a type of insurance that is designed to protect businesses against the financial loss suffered as the result of a property claim.
Unlike buildings insurance, which only covers physical damage, business interruption exists to cover the income a business would have received had the incident not happened. For businesses affected by fires, floods and other similar incidents, business interruption insurance can mean the difference between ensuring a long-term future and going under.
Who needs business interruption insurance?
There are a number of factors that determine whether or not a business requires business interruption insurance, but above all else it comes down to whether or not substantial damage inflicted on the business' property or physical assets would affect its ability to trade for any sustained period of time.
For example, in the event of a flood, a sole trader who relies only on a laptop and an internet connection to work would have little trouble finding a replacement machine and a temporary premises from which to operate. However, at the other end of a scale, a large business that holds a lot of stock or equipment would be more exposed should its assets be damaged or destroyed.
Because business interruption insurance is not a legal requirement, the onus is on the business owner to assess the risks, and consider whether a large scale disaster would affect its ability to trade. If the answer is "no", then it is unlikely a business interruption policy will be necessary. However if the answer is "yes" then it's likely that the business needs protecting with business interruption insurance.
What events does business interruption insurance cover?
The two most common causes of business interruption claims are fires and floods. Ultimately though, business interruption exists to protect businesses from any property related incident that affects its ability to trade, so other causes for a claim may include burst pipes, impact, storms, theft and vandalism. Click here for more business interruption insurance claims examples.
What is the business interruption indemnity period?
The business interruption insurance indemnity period is the period during which a business' earnings are covered under the terms of the insurance policy. The 'maximum indemnity period' is the period of time (usually 12, 24 or 36 months) that the insurer will cover business interruption losses, starting from the date of the claim incident.
When choosing an indemnity period, it is important to consider the maximum amount of time it would realistically take for your business to be able to trade again independently, taking into account such factors as how long it would take to rebuild damaged buildings, and replace lost stock and equipment. Therefore, it is arguably best to have an over generous indemnity period, rather than one that may fall short.
What is the material damage proviso?
In simplest terms, the material damage proviso is a condition within the business interruption policy that exists to minimise the period during which the affected business will be interrupted. All business interruption policies have a material damage proviso.
The proviso requires that the policyholder maintains active material damage policies at all times to protect the property in question. The purpose of this proviso is to ensure that in the event of damage, funds are available to repair or replace damaged assets, thus minimising the time it takes for a business to resume full trading, thereby reducing the time the business interruption insurer is required to pay out.
Am I covered?
Business owners often assume that other insurances, such as buildings and contents, will cover loss of income following a disaster at their business, however these insurances make no allowance for any financial losses sustained as a result of the initial damage sustained.
While buildings insurance can be bought as a standalone policy, business interruption is typically sold as an add-on to a business policy, and therefore it is important to check the level of cover when taking out or reviewing a policy.
How do I make a claim?
Due to the complexities and forensic nature of business interruption claims, it can pay to have a professional on your side to help calculate the claim on your behalf. This is where a Loss Assessor can help.
A Loss Assessor is an insurance professional, who works on your behalf to prepare and present your claims and negotiate a fair settlement in a timely and efficient manner. The Loss Assessor will calculate your business' loss of profits, and ensure the claim is inclusive of both tangible and intangible losses. Crucially, the evaluated loss should be based on business forecasts (what would have been achieved had the event not happened) and not simply the previous years' earnings. This should take into account all influencing factors such as seasonal variations and planned expansion.
Using a Loss Assessor takes much of the stress away from making a claim, which frees you up to focus on getting your business back on its feet.
Free Business Interruption insurance cover review
Complete the form below and we will respond as soon as possible.
24/7 National Helpline
01978 228 646
Alternatively you can call our helpline and speak to one of our trained advisors.
Follow us for more
Popular Questions
There is no reason why your insurance company or Loss Adjuster should discourage you from appointing your own Loss Assessor. If your Loss Adjuster is trying to dissuade you from using our services, you should question why they are against the idea of you being equally represented. After all, a Loss Assessor can only help a policyholder claim for what is legally within their insurance contract. Click here to read more about Loss Adjusters.

While many insurance companies will support you in the initial weeks of your claim, their only responsibility is to ensure costs are covered to restore your property and replace damaged contents, stock, machinery etc. (if applicable). As your claim progresses, you will be left with the most stressful and time consuming day-to-day elements to organise and oversee alone if you do not appoint a Loss Assessor.

Loss Assessors and Loss Adjusters are both insurance claim professionals, but there is one key difference in their role during the insurance claim process; a Loss Assessor is appointed by and works exclusively for the policyholder, while a Loss Adjuster is appointed and paid by the insurance company. Loss Adjusters are expected to remain independent. Read more about the difference between Loss Assessors and Loss Adjusters here.

In the majority of cases we are able to represent our clients without charging a fee at all. Read how we are able to offer our services free of charge by clicking here.
I can't recommend Morgan Clark enough
I can't recommend Morgan Clark enough . I was in total despair when my insurance company initially declined our genuine …
Excellent would recommend to anyone
After a serious flood Morgan Clark were recommended, we met Dan Norris who was the most wonderful , kind and helpful …
Outstanding service
Expert advice which ensured our claim was settled legitimately and comprehensively
Very professional frist time I've clamed and did all the work for us
Exceptional service from start to finish
From start to completion Morgan Clark have been exceptional. They took away the stresses of dealing with insurers and with …
So helpful keeping good contacts when you needed
Very helpful kept us in touch all times easy to speak to Martin Chapman top man
Absolutely fab company
What an absolutely fabulous company, they took all the stress and hard work from us and sorted everything, what started …
Extremely professional and considerate
From the very onset of their involvement , Sunny and then Ryan Field took on our case and their handling of …

We are authorised & regulated by the Financial Conduct Authority (FCA)
This means our clients are protected. You can trust the professionals managing your claim as we are regulated to the FCA's strict standards and codes of conduct.
Your claim is in safe hands
As the industry leader, Morgan Clark sets the bar when it comes to standards. We are also proud to support a number of charities both in the UK and overseas.