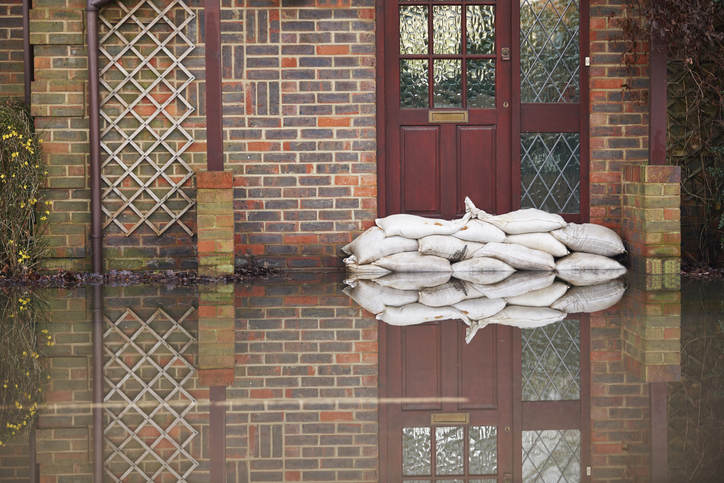 How to make a flood insurance claim
Published July 2, 2018
Read time 3 mins
Flooding can be one of the most devastating things to happen to a home. If your property and its contents have been damaged or destroyed by a flood, the insurance claims process can be especially complicated and may take a long time.
Even though experiencing a flooded home can be an emotional time, it pays to be prepared and follow all the necessary steps for making a flood insurance claim. Here are the steps to take if your property has been affected by flooding and you need to claim on your home insurance.
Step one: Make sure your property is safe
Before doing anything else, it's important to secure your property from any further damage. As well as protecting the contents of your property from any additional harm, make sure there is no risk to anyone entering the property.
You may need to bring in a surveyor to check the structure of the property and confirm that it is safe. You may also need to employ the help of a qualified electrician to check the electrical safety within your home, especially if the flooding is extensive or may have touched electrical appliances or supplies.
Step two: Let your insurer know
Once you have secured your property from any potential risks, you will need to contact your insurance company and let them know that you'd like to make a flood insurance claim. It's best to do this as soon as possible as there will normally be a time limit in your policy.
Step three: Gather the evidence
As with any home insurance claim, you may need to provide evidence of any damage to the property. This can include both the structure of the property and its contents.
If you're unsure whether to photograph or document something, it's best to do so just in case. It may be too late further down the line and could reduce the settlement you are offered by the insurer.
Step four: Decide if you want to appoint a Loss Assessor
For complex home insurance claims, such as flooding, a Loss Assessor can help you through every step of the process. As well as liaising with your insurer on your behalf to reach a fair offer, a Loss Assessor can manage the flood insurance claim on your behalf and help you get your life back on track sooner.
Step five: Prepare to deal with the Loss Adjuster
Once you have contacted your insurer to file a claim for flooding, your insurance company will begin to review your flood insurance claim.
During this stage in the claims process, they will most likely appoint the help of Loss Adjuster. There are many reasons why insurers appoint Loss Adjusters and it is very normal in large and complex cases such as flooding. Whether you decide to handle your flood insurance claim yourself or employ outside help, make sure you're aware of these tips for dealing with insurance adjusters.
Step six: Get a decision
It's now up to your insurer – and their Loss Adjuster – to assess the validity of your flood insurance claim and decide how much compensation they can offer. This can take a long time and the length of the claims process will depend on many factors, such the extent of the damage and the amount of evidence for your claim.
If you would like help while making an insurance claim for flooding, get in touch to find out how our Loss Assessor services can help. If you're making a claim for flooding in your home, you may also want to check out our guide to claiming for residential flooding.