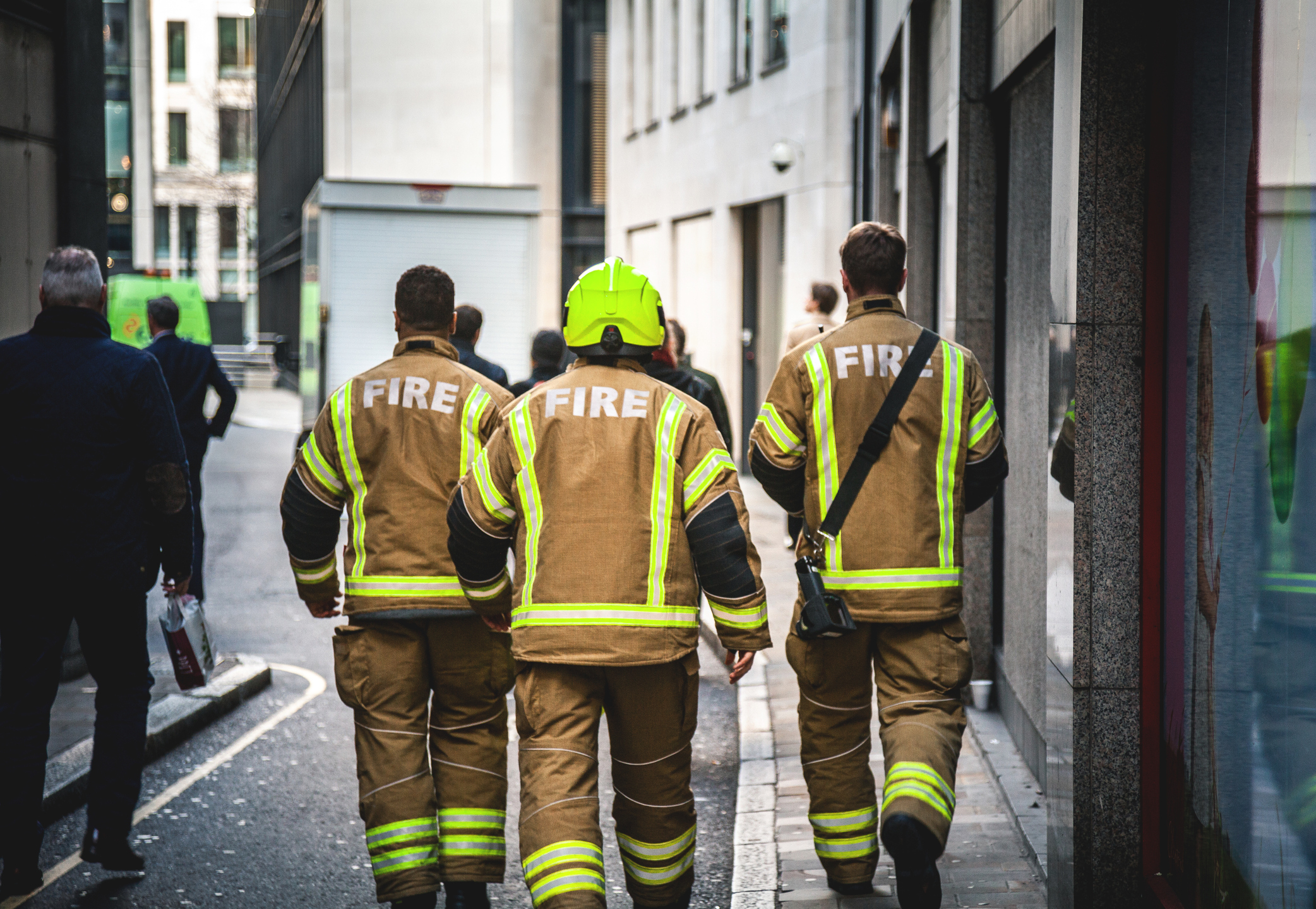 Fridge freezer fire safety
Published July 20, 2017
Read time 3 mins
According to Government fire statistics, approximately 12% of UK house fires are caused by faulty, poorly installed or badly maintained electrical appliances. Most warnings in the past have concentrated on washing machines, tumble dryers and dishwashers, but fridge freezers can be just as hazardous.
In 2018, the consumer body Which? undertook an industry-wide investigation into more than 500 of the most popular fridge freezer products on the market, and described 250 of those models as "potentially unsafe", adding that they could be putting lives at risk. The list of "don't buy" models included appliances made by leading manufacturers including Smeg, Candy, Hotpoint, AEG, Kenwood, and Ikea – showing it's not just cheap models that carry a fire risk.
What causes a fridge freezer to catch fire?
The Which? investigation followed warnings from the London Fire Brigade (LFB) that most manufacturers were not doing enough to make fire safety improvements, despite fridge freezers causing, on average, a fire a week in London. LFB even described fridge freezers as the most dangerous household appliances.
As noted in an article on coolingpost.com "Fridge/freezers are one of the few appliances which run continuously and are not designed to be isolated at night or when left unattended. This makes it vitally important that they should be designed and manufactured to ensure the chance of fire is very low, and that should a fire occur it then remains contained within the appliance and not be able to spread."
The same article points to a study into the causes of fridge freezer fires, containing evidence collected from fire investigations in London over a 10 year period, where fridges or freezers were involved. The study paid particularly close attention to the components that fail and then go on to act as an ignition source, including starter relays, PTC (positive temperature coefficient) switches, mechanical defrost switches and capacitors, which are located in close proximity to an extensive source of flammable material including plastic drip trays, twin-wall backing materials and polyurethane foam insulation panels.
The sheer size of many fridge freezer units also means they can exhibit a higher degree of fire spread than other types of appliances like dishwashers or tumble dryers.
One of the biggest problems with fridge freezers is the use of plastic. Whereas doors, side panels, and backs of most modern fridges and freezers are covered in metal, many still used a flammable plastic backing which offers very little protection against fire.
The video below shows how this type of backing on a fridge freezer can dramatically accelerate the spread of flames in the event of a fire.
Minimising the risk of a fridge freezer fire
If you think you may have purchased a dangerous fridge freezer, you can use Which?'s checker tool to establish which models have been identified as a potential fire risk. Alternatively, electrical product recalls and safety notices can be checked at www.electricalsafetyfirst.org.uk/product-recalls.
In addition, the following actions can be taken to minimise fridge freezer fire risk in your home:
Don't place a fridge freezer near cookers, radiators, or in direct sunlight, as it needs to work harder to maintain the required internal temperature.
Defrost your freezer at least once a year. Don't use a heater to defrost the inside of the fridge freezer.
Do regular checks of the plug and socket for burn marks, sounds of 'arcing' (buzzing or crackling), fuses blowing, circuit-breakers tripping or if it feels too hot to touch.
Always ensure that the area you are placing the fridge freezer is free of paper or other flammable materials, and make sure there is enough room behind the appliance for air to circulate freely.
Never block the interior or exterior ventilation openings of the refrigerator.
For further information relating to fridge freezer fire safety, and fire safety in your kitchen throughout your home more generally, visit www.electricalsafetyfirst.org.uk.