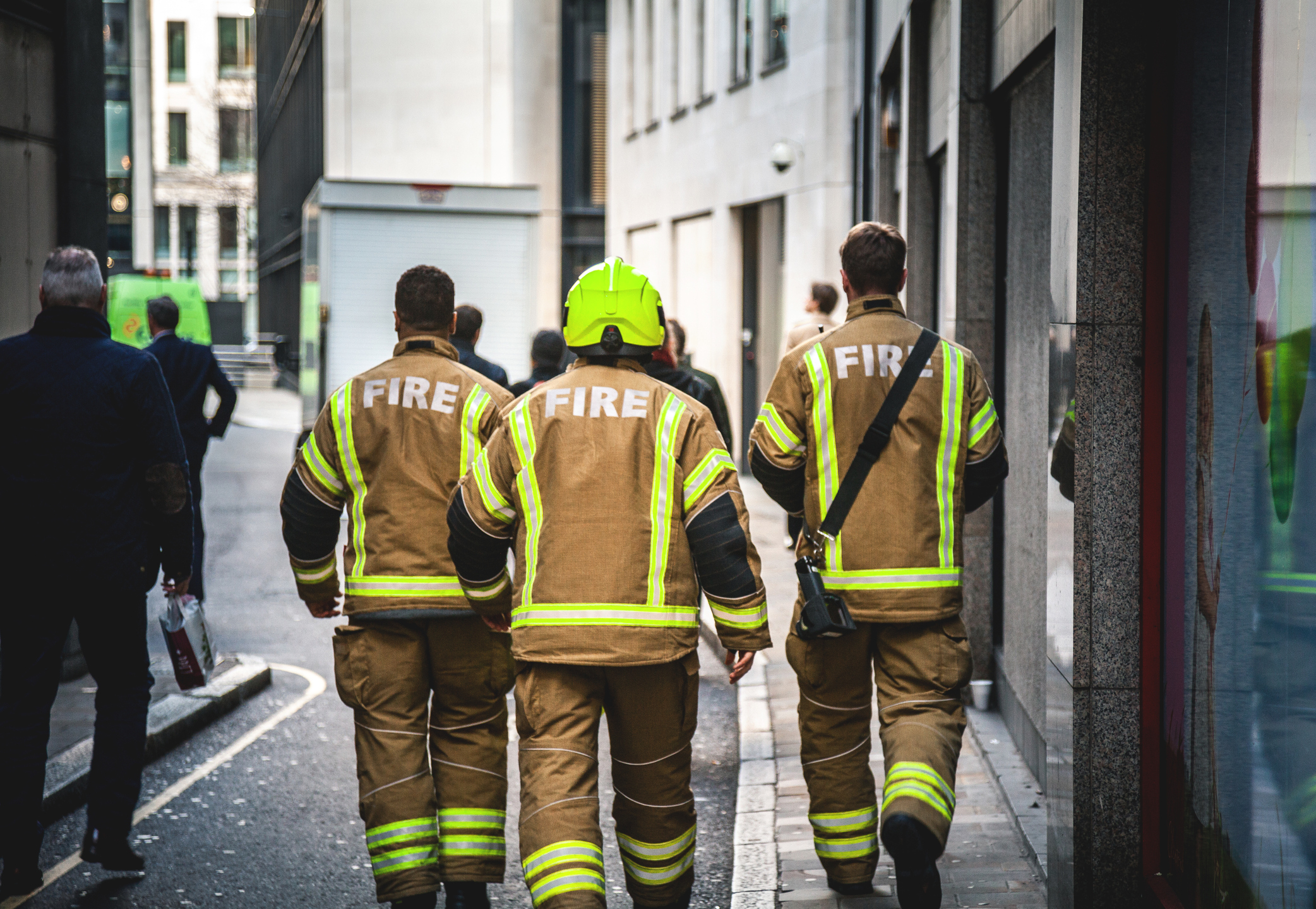 Fire insurance claim examples
In 2018/19, more than 36,000 homes across the UK were impacted by fire, a figure which serves as a stark reminder of just how vulnerable homeowners are to the threat of fire.
In the immediate aftermath of a house fire, homeowners will face a number of critical decisions that could impact the outcome of their insurance claim. From preparing evidence to negotiating with loss adjusters, insurance claims can be incredibly stressful.
Having a Loss Assessor on your side can alleviate this stress and significantly increase the chances of receiving the full settlement entitled to you under the terms of your insurance policy.
To illustrate this, we've compiled below some examples of fire insurance claims that Morgan Clark has successfully managed on behalf of its clients.
Fire insurance claim example 1: Cottage fire in Cambridge
Mr and Mrs Hampshire suffered a fire at their thatched cottage in Cambridge after a lighter ignited in the middle of the night and quickly escalated. The fire service attended the scene and quickly extinguished the flames, however, the fire officer recommended a structural survey should be undertaken to check for damage to the roof.
Mr and Mrs Hampshire appointed Morgan Clark to manage their insurance claim, which ensured the couple received fair compensation. There were initial concerns that the claim may not be covered due to conditions within the policy, but Morgan Clark provided adequate documentation for the claim to be accepted.
Morgan Clark, working alongside its team of building specialists, restored the property to a better than pre-fire condition. The family were also placed into alternative accommodation and received a large disturbance allowance payment while the restoration work took place.
The final settlement was agreed at circa £100,000, which Mr & Mrs Hampshire were very happy with.
Read the full case study here.
Fire insurance claim example 2: Extensive damage to North Yorkshire home
Mr and Mrs Hall's 4-bedroom home suffered extensive damage after a fire, caused by an electrical fault, engulfed the property. It took eight fire engines six hours to extinguish the flames, by which point the roof was completely gone.
Faced with a "very daunting and arduous" insurance process, Mr and Mrs Hall turned to Morgan Clark for help.
Morgan Clark took over the claim on behalf of the client and alongside Bedfords, a national firm of chartered building surveyors, prepared a schedule of work on the severely damaged property.
With Morgan Clark leading the claim, Mr and Mrs Hall received a damage settlement of circa £185,000 and a second cash settlement of circa £50,000 for contents. The final settlements far exceeded the client's expectations.
Read the full case study here.
Fire insurance claim example 3: Underinsurance house fire claim
After experiencing a fire at his Somerset home, Mr Schroder faced underinsurance of 66%, which his insurance provider proposed applying to the settlement of the claim. Concerned with the prospect of dealing directly with his insurer, Mr Schroder contacted Morgan Clark for help, who promptly stepped in to manage the claim on his behalf.
Morgan Clark liaised with the Loss Adjuster and a Chartered Surveyor was appointed, who prepared a schedule of work. Following an initial survey on the property, an agreement for underinsurance at 76% was reached. Morgan Clark felt this settlement was inadequate so instructed a second survey, which highlighted a more satisfying figure of underinsurance at 90%.
The insurance company refused to award more than 76% underinsurance, so the claim was referred to the Ombudsmen for a final decision.
Mr Schroder accepted a cash settlement at a rate of 76% underinsurance for repairs while awaiting a decision from the Ombudsman. Meanwhile, Morgan Clark continued to liaise with the Ombudsman on behalf of Mr Schroder and eventually negotiated an underinsurance figure of 90%.
The final claim was agreed at circa £23,000 for contents and a further circa £320,000 for repairs – a result that Mr Schroder was very happy with.
Read the full case study here.
If you have experienced a fire at your home, Morgan Clark can help. Contact us today or visit our fire insurance claims page for more information.