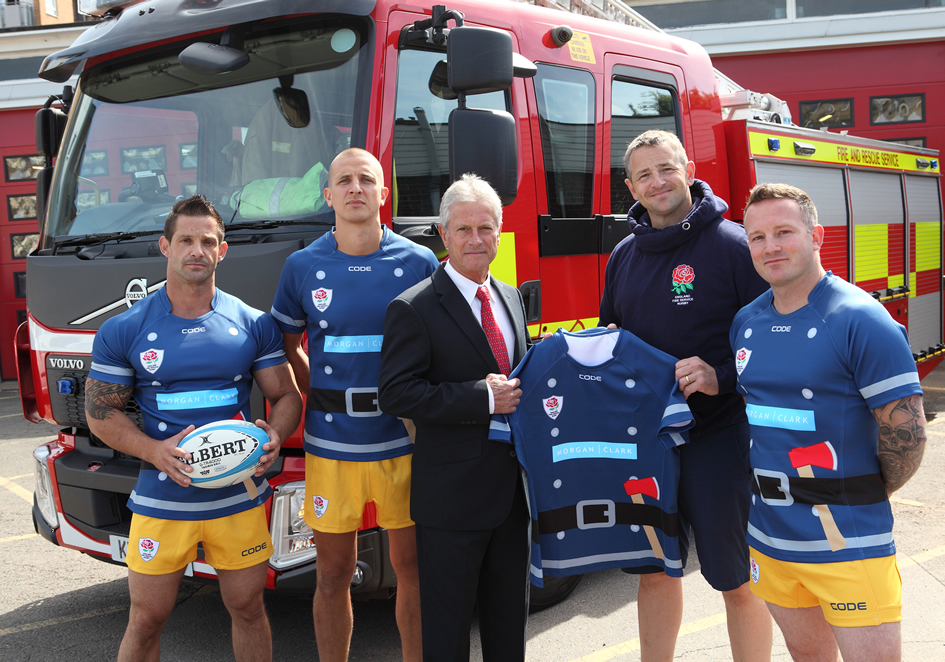 Morgan Clark, the UK's leading firm of Loss Assessors
Professional help with your Insurance Claim
We represent Homeowners, Business Owners and Landlords
With Morgan Clark on your side you can be confident you have the most experienced professionals on your side throughout your insurance claim. Your Loss Assessor will guide you through every aspect of your insurance claim to ensure you stay in control, get back into your property as quickly as possible and receive the full settlement you are entitled to.
Contact us
Why choose us
Resolving your claim as quickly as possible
With a coordinated team led by your Morgan Clark Loss Assessor, your claim will run smoothly and efficiently and you will receive the settlement you are owed.
Being equally represented
Without Morgan Clark on your side, you will be negotiating with the Loss Adjuster alone. Would you consider going to court without a solicitor on your side?
A single point
of contact
As our client, you will never have to go through a call centre. You will have the direct contact details of your Morgan Clark Loss Assessor and their assistant.
Unrivalled industry experience
Having dealt with insurance companies and Loss Adjusters since 1999, Morgan Clark's team have established an industry-wide reputation as the UK's leading Loss Assessors.
Keeping you
in control
You choose the way your claim is managed – some people like to manage each step with their Loss Assessor, others prefer to let their Assessor take the reins completely – the choice is yours.
Significant reduction
in stress
It is easy to underestimate the time and energy that goes into running a claim. Having an expert guide you through the process will reduce this stress and allow you to focus on your day to day life.
Let Morgan Clark take away the stress, resolve your claim as quickly as possible and ensure you receive everything you're entitled to.
What our clients say, in their own words…
Popular Questions
There is no reason why your insurance company or Loss Adjuster should discourage you from appointing your own Loss Assessor. If your Loss Adjuster is trying to dissuade you from using our services, you should question why they are against the idea of you being equally represented. After all, a Loss Assessor can only help a policyholder claim for what is legally within their insurance contract. Click here to read more about Loss Adjusters.

While many insurance companies will support you in the initial weeks of your claim, their only responsibility is to ensure costs are covered to restore your property and replace damaged contents, stock, machinery etc. (if applicable). As your claim progresses, you will be left with the most stressful and time consuming day-to-day elements to organise and oversee alone if you do not appoint a Loss Assessor.

Loss Assessors and Loss Adjusters are both insurance claim professionals, but there is one key difference in their role during the insurance claim process; a Loss Assessor is appointed by and works exclusively for the policyholder, while a Loss Adjuster is appointed and paid by the insurance company. Loss Adjusters are expected to remain independent. Read more about the difference between Loss Assessors and Loss Adjusters here.

In the majority of cases we are able to represent our clients without charging a fee at all. Read how we are able to offer our services free of charge by clicking here.
I can't recommend Morgan Clark enough
I can't recommend Morgan Clark enough . I was in total despair when my insurance company initially declined our genuine …
Excellent would recommend to anyone
After a serious flood Morgan Clark were recommended, we met Dan Norris who was the most wonderful , kind and helpful …
Outstanding service
Expert advice which ensured our claim was settled legitimately and comprehensively
Very professional frist time I've clamed and did all the work for us
Exceptional service from start to finish
From start to completion Morgan Clark have been exceptional. They took away the stresses of dealing with insurers and with …
So helpful keeping good contacts when you needed
Very helpful kept us in touch all times easy to speak to Martin Chapman top man
Absolutely fab company
What an absolutely fabulous company, they took all the stress and hard work from us and sorted everything, what started …
Extremely professional and considerate
From the very onset of their involvement , Sunny and then Ryan Field took on our case and their handling of …

We are authorised & regulated by the Financial Conduct Authority (FCA)
This means our clients are protected. You can trust the professionals managing your claim as we are regulated to the FCA's strict standards and codes of conduct.
Your claim is in safe hands
As the industry leader, Morgan Clark sets the bar when it comes to standards. We are also proud to support a number of charities both in the UK and overseas.